About the campaign
Mobilizing for gender equality.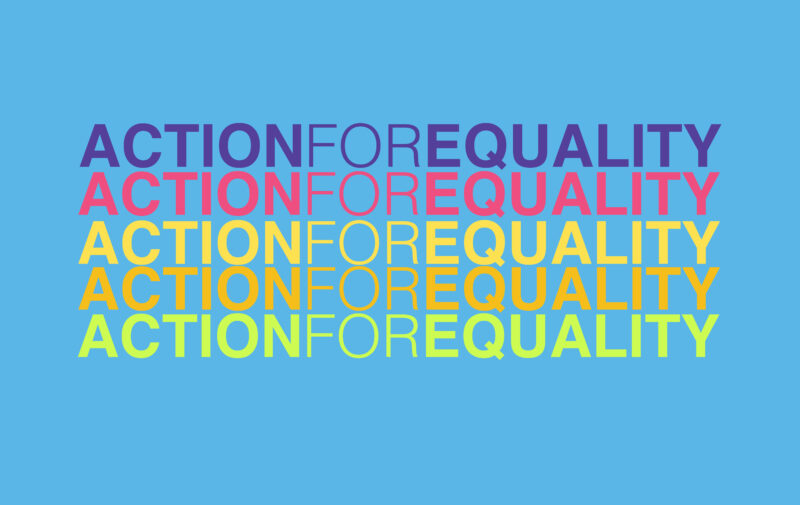 The Beijing Declaration and Platform for Action adopted 25 years ago, is the gold standard for women's rights and gender equality.
Much has been achieved. Women play a greater role in political and economic life. More girls are in school than ever before, and fewer women die in childbirth. However, COVID-19 has highlighted how easily these achievements can be reversed. There is an alarming increase in women´s poverty. The risks of early pregnancy and harmful practices, such as child marriages, are growing. Acts of violence against women and girls have increased across the world.
To mark and mobilize for the 25th anniversary of Beijing Platform, The Norwegian Ministry of Foreign Affairs, and the civil society organizations Plan International Norway, FOKUS and Atlas-Alliance have developed the campaign "Action For Equality".
With this campaign we want to raise awareness and action worldwide about the gender equality situation and lift women's rights higher on the agenda. And to share knowledge and awareness about the covid-19 pandemic's negative impact on equality.
Read more about how the Beijing anniversary is celebrated globally through Generation Equality Forum: https://forum.generationequality.org/
Norwegian Ministry of Foreign Affairs
Norway takes a leading role in the efforts to promote global gender equality. The fundamental aim of our efforts in the area of women's rights and gender equality is to increase the opportunities available to women and girls, promote their right to self-determination, and further their empowerment. We are actively engaged in the Generation Equality Forum through membership in the board of the Compact on Women, Peace and Security and Humanitarian Action. Read more about our priorities in our foreign and development policy Women's rights and gender equality – regjeringen.no
Plan International Norway
Plan International is a development and humanitarian organisation that advances children's rights and equality for girls. Girls have the power to change the world. Our ambition is to work beside them and together we take action so 100 million girls learn, lead, decide and thrive. https://plan-international.org/
FOKUS – Forum for Women and Development
FOKUS – Forum for Women and Development – is a knowledge and resource centre on international gender issues. It is an umbrella organization for about 50 women's organizations in Norway. The overall objective is to promote women's human rights and gender equality globally. www.fokuskvinner.no
FOKUS coordinates the Norwegian National Gender Youth Activists to Generation Equality Forum.